Download Your FREE Headaches, Carpal Tunnel & Fybromyalgia Book Now
If you would like a physical copy, please stop by our office, or call us and provide your name and address and we will mail you out a copy at no charge.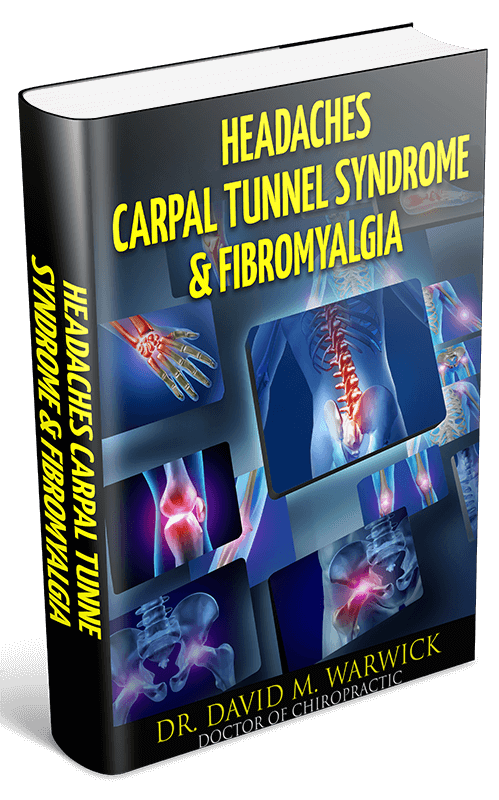 The book
The book is dedicated to helping you understand the symptoms you are experiencing. Each chapter is stand-a-lone meaning you can pick the book up and read at any point. 
It forms a valuable resource for your battle to regain your health.
Headaches
Featuring 40 chapters on headaches and migraines.
Identifies what headaches and migraines are, how chiropractic can help them, and suggested exercises to help you now.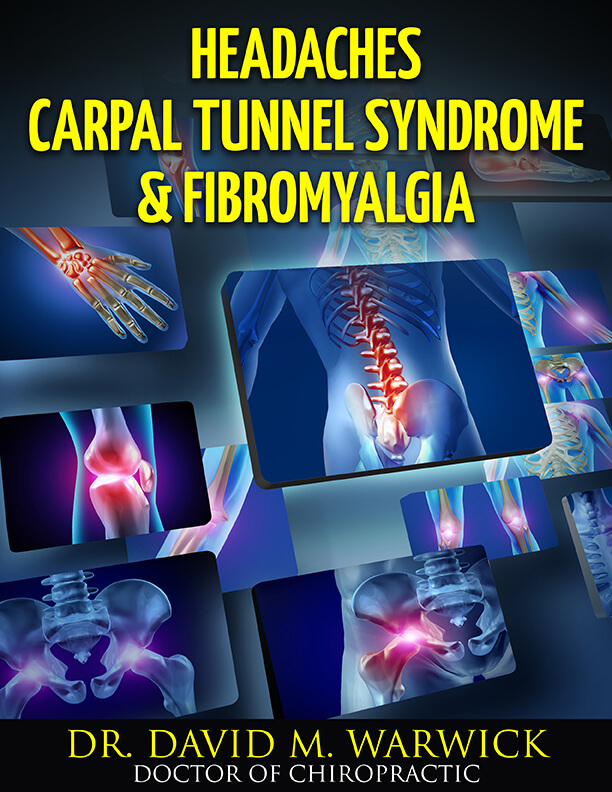 HEADACHES
CARPAL TUNNEL
FIBROMYALGIA
Over 240 pages packed full of information, help, and advice. This is the key to your future without pain.
carpal tunnel syndrome
46 chapters with suggested exercises, treatment options, prevention tactics and lots more!
fibromyalgia
The bulk of the book contains 57 chapters dedicated to understanding fibromyalgia, its effects, and how you can help yourself.
It also discusses the ideas of what doctors of different professions do to help treat the condition, and what might help you.