DO YOU SUFFER FROM
HEADACHES
CARPAL TUNNEL SYNDROME
OR FIBROMYALGIA?

 
What Do These Symptoms Have In Common?
Headaches (HA)
Carpal Tunnel Syndrom (CTS)
Fibromyalgia (FM) 
 Do you find yourself suffering
with any of these conditions?
Headaches causing you to miss work?
Carpal Tunnel Syndrome keeping you awake at night?
Fibromyalgia making you feel completely hopeless and exhausted? 
Is getting up each day becoming a challenge?
Are you finding yourself exhausted and defeated before the day has even begun?
Is the pain stopping you from being truly you?
Are you losing your life, losing work, and maybe EVEN LOSING YOURSELF?
Are you exhausted with trying to find the right answers?
All three of these conditions cause pain and hardship AND do you ever think to yourself, "IS THIS ALL IN MY HEAD?"
Are you reading this page right now and thinking, "YES, THIS ME"? 
These conditions leave you feeling tired, depressed and exhausted.
They rob you of your life, and make working, living, and enjoying yourself burdensome. 
This is no way to live. 
Maybe you have tried many different methods to help alleviate your condition, things like medicine, naturopathy, acupuncture, physical therapy, massage, yoga, exercise, or nutrition.
Maybe a couple of these methods have helped you short term, but in the long term, a multi faceted approach is needed.
You need help. 
Fortunately, you have arrived at a place where you can find help.
Your journey to finding a long term solution that actually works STARTS HERE! 
Before we go on, there is something that you should know. All three of these conditions have one thing in common…
They all require a multi-faceted approach in healthcare to combat them. This means that while there is no easy answer, there is a solution you can follow to alleviate and conquer this pain. And you may even become PAIN FREE.
Yes, you may become pain free.
Want to know more? Read on…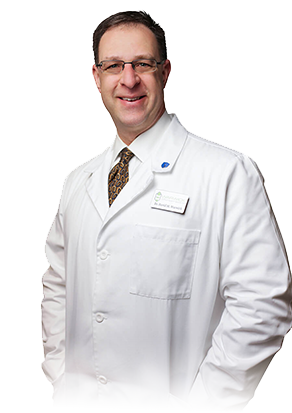 My name is Dr David Warwick of Warwick Chiropractic and I have treated patients suffering these conditions for many years. I am a Doctor of Chiropractic, and have a very successful and growing clinic in Lacey, Olympia, Washington state.
In my 20 years of experience, I have seen many people come into my clinic in pain and in many cases, after just a few treatments, have seen those same people moving and walking much better with little to no pain. For these people, a simple adjustment is all it took.
But not everyone is the same, and for my patients with more complex symptoms such as headaches, carpal tunnel syndrome, and fibromyalgia, a different approach is needed.
This approach is a team-approach that YOU find moves you toward health and away from a dis-ease state. Not one blood study, saliva test, doctor's opinion, or feedback test will give you that ONE answer.
I have seen individuals embrace multi-facet approaches and move along the wellness spectrum to a better quality of health and life. With and open mind and willingness to work toward advanced and improving health, you will notice change.
And while I see individuals having measurable changes with other methods or modalities, the one method most embraced and the primary approach for continued support for those suffering with these conditions was … Chiropractic.
As my patients will tell you, I do not believe there is one right path but when utilizing multiple methods of Chiropractic techniques, working with other health care providers on concurrent care, and having a close communicative approach with each individual, my patients receive measurable results that many times exceeds my expectations as well as theirs.
how can this help you?
To my non patients, or patients to be, I have written a book that can help you. It's packed full of articles and information on headaches, carpal tunnel syndrome and fibromyalgia, and what can be done to minimize your symptoms and/or alleviate these conditions.
The information it contains is golden, and it forms the key to getting you back to better health and hopefully living a pain free life. 
To improve your health, you have to understand what is going on. When you have that knowledge, you can act.
And myself, and your primary care physician can work together with you to help you get better. This is a team effort. And this team effort is what it will take to improve your suffering.
You are not alone.
become a part of team "get you healthy again!"
I am happy to share my insights in this book and invite you to open yourself to the many healing possibilities there for you. This book is FREE to you, no strings attached. You can download it right now and read it on your computer, iPhone, or other device.
Or you can call us and we will send you a hard copy. Whichever is easiest for you.
Never give up hope – for your health now and into the future!
The book
The book is dedicated to helping you understand the symptoms you are experiencing. Each chapter is stand-a-lone meaning you can pick the book up and read at any point. 
It forms a valuable resource for your battle to regain your health.
Headaches
Featuring 40 chapters on headaches and migraines.
Identifies what headaches and migraines are, how chiropractic can help them, and suggested exercises to help you now.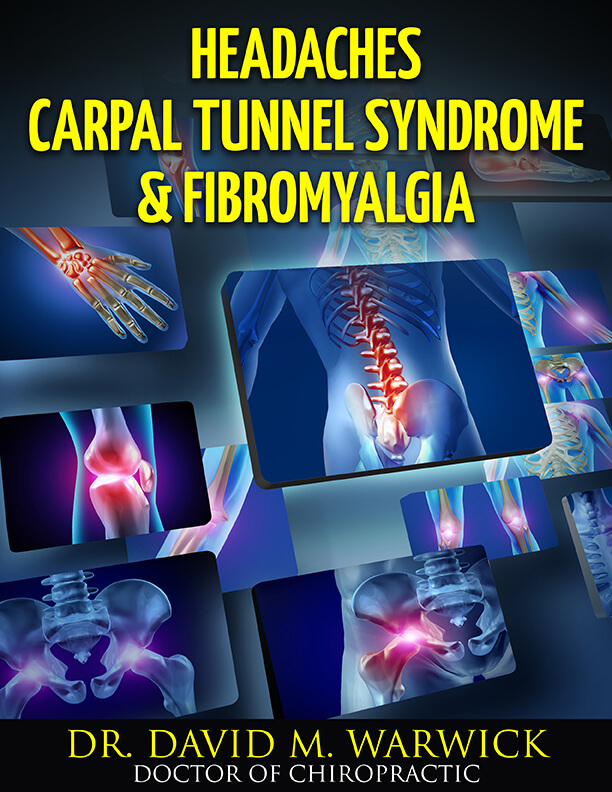 HEADACHES
CARPAL TUNNEL
FIBROMYALGIA
Over 240 pages packed full of information, help, and advice. This is the key to your future without pain.
carpal tunnel syndrome
46 chapters with suggested exercises, treatment options, prevention tactics and lots more!
fibromyalgia
The bulk of the book contains 57 chapters dedicated to understanding fibromyalgia, its effects, and how you can help yourself.
It also discusses the ideas of what doctors of different professions do to help treat the condition, and what might help you.
If you would like a physical copy, please stop by our office, or call us and provide your name and address and we will mail you out a copy at no charge.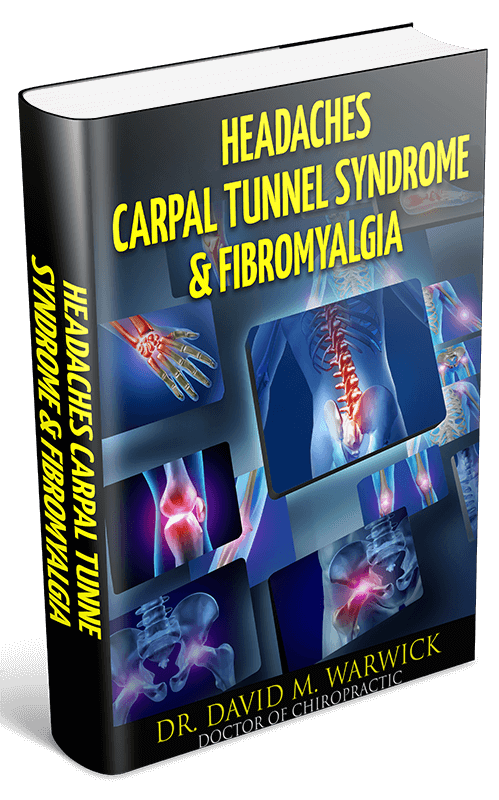 READ WHAT MY PATIENTS HAVE TO SAY
I was so scared to see a Chiropractor, but Dr. Warwick made my first visit very comfortable, explaining everything step by step! Now that I have gone to him a few times, I really feel like the ease of scheduling online and how AMAZING I feel after every visit is well worth the small amount of money I pay to feel great!